WODdoc Episode 313 Project365: Kettlebell Glute Med Mash Featuring: Heather Soukas
Sometimes we forget our mobility balls and rollers. That doesn't mean we have to forget to mobilize. This is another way to hit those oh -so-wonderful glute meds. Heather Soukas was nice enough to donate her's for today's video. Take a look at the picture below and visualize your anatomy.
Don't Mash Blind… Know Your Anatomy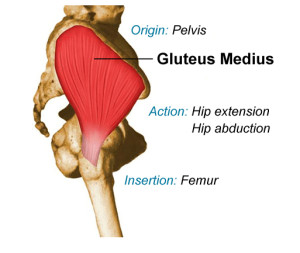 Today's WODdocket:
1. 2-4 mins glute med mash / side (as shown in today's video).