Episode 676 P365: Steroids In CrossFit; Featuring Johnny Romano
The use of PEDs in functional fitness has been talked about behind closed doors for years now.  Mingling within any given CrossFit competition it is common to hear someone accuse an athlete of taking PEDs just because they happen to be doing well. Of course these accusation aren't said directly to the athlete but rather mumbled between spectators.  It is these conversations heard over and over that peaked my interest enough to seek the knowledge of experts.  In tonight's podcast I speak candidly with an expert in the field of performance enhancing drugs. I hope you all enjoy tonight's special edition WODdoc episode.
John Romano is a well known and controversial writer and champion of the Libertarian cause.  For 18 years he held the position of Senior Editor at 
Muscular Development 
magazine. He also contributed to 
Fitness Rx for Women
 magazine as well as 
Fitness RX for Men
 magazine, 
Musclemag International, Muscle Insider magazine, 
and
 T-Nation.com
.  He has authored and co-authored several books in the bodybuilding and fitness field. Romano also appeared as a performance enhancement advocate in programs on
 HBO, ESPN, ABC's 20/20, 
and numerous radio talk shows
, 
as well as consulted on, and appeared in, the critically acclaimed documentary 
Bigger Stronger Faster.
In 2009 Romano left Muscular Development and co-founded R
X Muscle.com,
 the web's top bodybuilding, fitness, figure and bikini contest coverage and media site. A founding member of the original 
Whack Pack
, Romano co-hosted the wildly popular RX Muscle internet radio shows 
Heavy Muscle Radio 
and 
After Hours With the Whack Pack.
In 2011
, 
Romano became Director of Internet Media at VPX/Redline, worldwide manufacturer of science-based sports nutrition and enhanced energy supplements, where he picked up where he left off at RX Muscle creating and integrating multi-media web content including online magazine, blogs and articles. He also hosted the all new VPX Power Hit Radio show which aired on VPXsports.com every week.
In 2012, Romano incorporated Written'N Ink Inc. to become a central content provider to numerous companies in the health and fitness field.  So far he has created blog sites, radio shows and other digital media that have been used successfully in a variety of digital marketing strategies.
Currently, Romano splits his time between Guadalajara, Mexico, where he co-owns Gym Guadalajara, as well as Lexington, South Carolina, where he resides with his son and his wife, Valerie, an IFBB physique pro.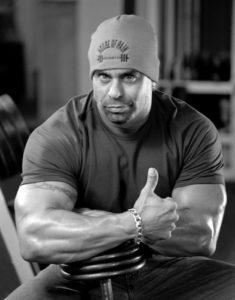 Disclaimer: There is not accusations toward any person or group of persons within this podcast.  All statements are the opinions of the sought out expert. All images are for the visual enhancement and not an accusation toward any person or group of persons.